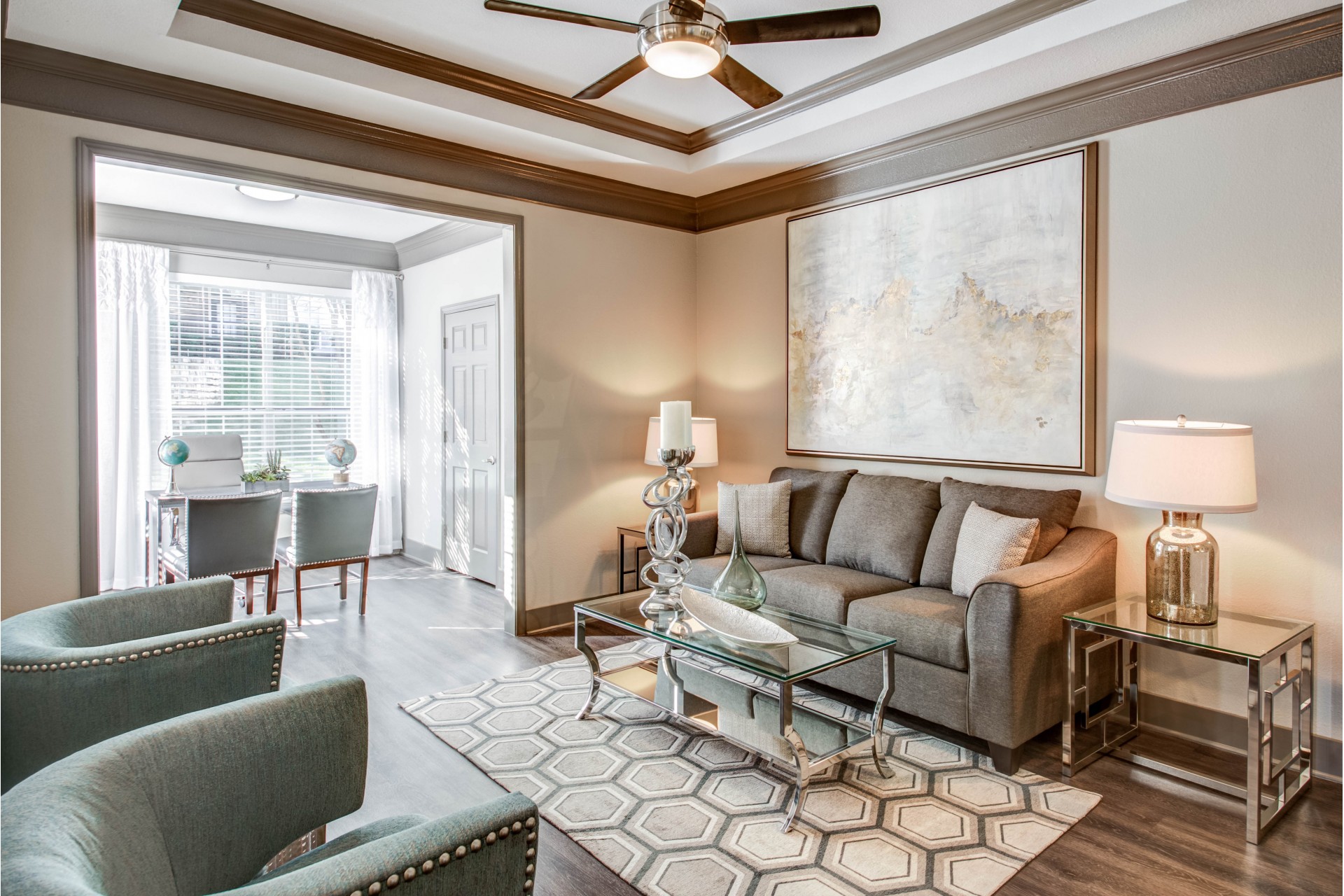 Your Review
Submit a Review

Resident Reviews
Love it here
|

Recommended: Yes
I think the place is nice, definitely would recommend|Recommended: YesIs life, you have a nice place and nice pool along with other perks within the community
Good Apartments|Recommended: YesOverall pretty great apartments. I feel safe and the staff does work to help you out.
Great place to live|Recommended: YesI have lived here at this community for about 2 1 2 years now. I like the community a lot. The two bedroom with a sun room is a great floorplan, however, the three bedrooms are even better. I have recommended this community to friends as I really like the newly remodeled floor plans, mine is not remodeled so I am trying to determine why my rent went up again. Regardless, this is a great place to live and extremely close to my kids school.
Great place to call home|Recommended: YesThe units are great, staff is friendly and never too busy to help or answer questions. Kids love the pool and BBQ area. Parking can be tricky at night but the open areas make it easy to park wherever and not have too far to walk. My biggest surprise was the maintenance crew. These guys are seriously on top of it. The work was done correctly, on time, and they left a confirmation work order receipt as requested. Overall, really excited about living here.
Above average |Recommended: YesHyde Part at Wells Branch will meet your needs.
I love my apartment. The residents around are pleasent and friendly. I love the BBQ area pool|Recommended: YesMy apartment is well appointed, quite and the Staff is great. They are always helpful. The Staff even knows my name when they see me. Great people
Nice to live|Recommended: YesMoved here before the upgrades and love it. After the upgrades love it more
I like this community|Recommended: YesSo far, I've experienced good treatment, professional services, fast response for emergencies. I can Hear the neighbors a bit too much. Upstairs neighbor is making knocking sounds on her floors. Who knows what I'm hearing It makes it hard to hear my door being knocked on. Grounds are pretty. Upgraded apt looks very modern. The front door and windows leak cold and hot air. Badly insulated. My other neighbors have been courteous and friendly. I am resigning my lease so I can't complain. I'd choose them again.
Great property |Recommended: YesI think that the grounds are kept up well and I love all that they have to offer. I like using the pools and the grills and the gym is well set up.
Quiet community and knowledgable staff|Recommended: YesI actually tell people they need to go and see the apartments when someone mentions they are moving. The staff is friendly and it is overall nice community.
Nice place to live |Recommended: YesThis is the best apartment complex I've lived in.
I really like this complex|Recommended: YesI really like the complex and helpfulness of the staff , only problem I have is with recreational area , it would be nice to have a room with tvs and couches where we could hang out and meet maybe some other neighbors 24 7 open
The views and opinions expressed herein are solely those of the original authors and other contributors. These views do not reflect the views of "Hyde Park at Wells Branch (Closed)", its owners, managers, agents, employees or content providers. No representation or warranty, express or implied, is made or given by "Hyde Park at Wells Branch (Closed)", its owners, managers, agents, employees or content providers regarding safety, accuracy, completeness or suitability of the information or material expressed herein for any particular purpose